Roof Materials For Patio Rooms & Sunrooms
Roof Systems
Our WeatherGuard™ Roof System is the ultimate solid roof system for patio rooms, gabled rooms, and patio covers. Features solid foam and aluminum construction for a highly insulated, attractive, and durable roof on your sunroom.
Available in 3", 4" and 6" widths to accommodate local building codes
Built with superior insulation against heat and cold
Finished with a highly durable aluminum surface (in white) that won't rust or corrode
Available with gutters or an attractive side fascia
Internal Weep System: Prevents service calls
4' Wide Panels: Easy installation, less seam joints
17' Clear Span Projection @ 10 L.L.: No need for post and beam support in most cases
ICBO Approval: Easy, trouble free permit pulling
State Approval: Easy, trouble free permit pulling
Patented "Snap & Lock" Roof System: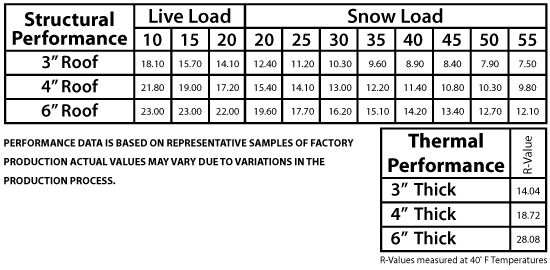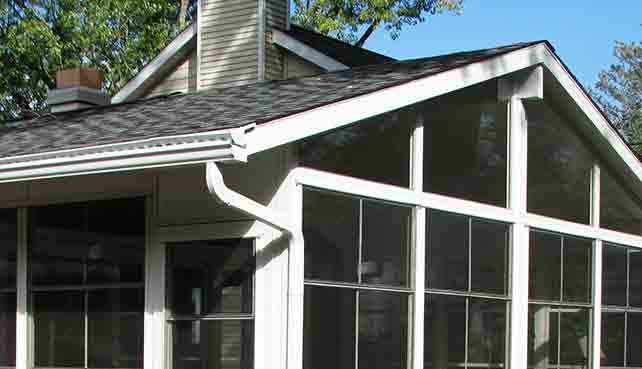 Ceiling Fans and Light Beam
If you plan on putting a ceiling fan or hanging lighting in your new room, this upgraded beam option is a must.
Provides a structural location to attach fixture
Allows wires to be concealed in the hollow of the structure
Ellminates conduit on the top of your roof
Baked Enamel Finish
.024 Aluminum, stronger than the .019 gauge Standard roof
Thicker skins mean less dents, freight damage, etc.
Stronger foam allows for walking on roof
Fan beams — holds up to 35 lbs.
Full 2" x 3" raceway imbedded in roof panel with fan beam
The denser the foam, the higher insulation value
Snap together lock system - Lock system covered by 3 patents
Thermally broken roof hanger, reduces heat transfer & condensation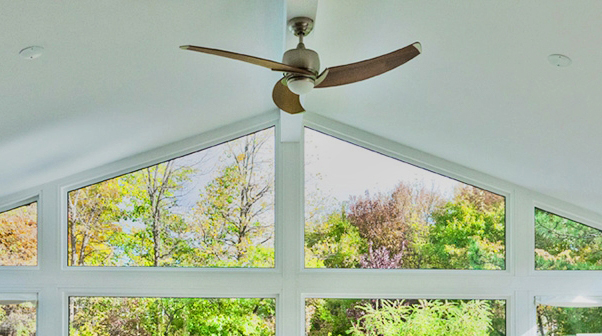 Smart Glass High Performance
For our glass roof sunrooms we offer a new high performance single pane product and a new "SmartGlass" family of double pane high performance glass products that outperform all competitive products in their class. Why are we doing this? For two reasons ….
(1) To give you an even greater competitive edge, and (2) because more than any other component in a sunroom or patio room, the type of glass used will determine the comfort and usability of the finished sunroom. Why the performance of glass is so important. What it all boils down to is this … the two biggest problems with sunrooms and patio rooms has to do with excess heat gain, which makes the rooms uncomfortably hot; and Ultraviolet radiation which fades and damages fabrics and furnishings.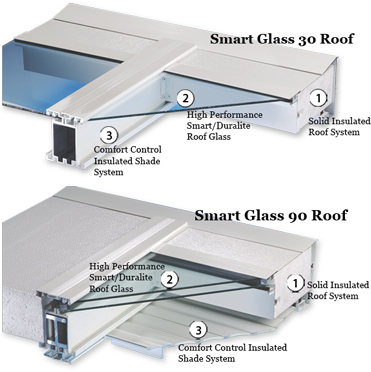 Garden Room and Options
Reinforced female edge
Deep set connection for positive lock
Double sealant reservoir
Internal drainage system
Interlock designed for free movement
Easily unlocked if necessary
Fully engineered for all building codes
Lengths to 35 ft.
Widths 3", 4", 6", 8"
Skylight and fan beam adaptable
Lifetime factory warranty
Extruded guttering available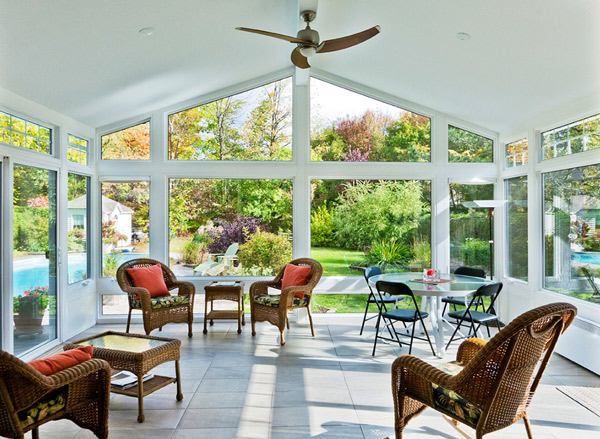 Proudly Serving: San Diego | Los Angeles | Riverside | Orange | San Bernardino Counties.